Home
Lurie Cancer Center Clinical Trials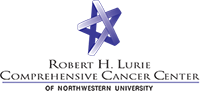 Browse By Principal Investigator
Browse by Subcategory
Search
Web App Installation Instructions
For quick access this web app in the future, please use your browser to add a bookmark/favorite or a shortcut button on your home screen. No other installation or update is neccessary.
Professional Education Events
November 17, 2017

Course Catalog
Sign Up
Please tell us about yourself and let us know if you would like to receive our Clinical Trials Newsletter and other news from the Lurie Cancer Center. Once you have done so, this form will no longer be displayed here on the home page of the application.
© Robert H. Lurie Comprehensive Cancer Center of Northwestern University